There are three ways to order Finding the Deep River Within:
1. Order the book through Amazon — Click on the links in the sidebar for the print or kindle editions.
2. Ask your local bookseller to order it if isn't in stock.
3. Order signed, inscribed copies directly from Deep River Seminars.
Autographed paperback copies of Finding the Deep River Within are $18, which includes shipping and handling within the U.S. For orders outside the U.S.: $14 plus shipping according to the U.S. Postal Service foreign fees – please contact us directly.
To order within the U.S. simply click on the PayPal button below. This will take you to the PayPal purchase page, where you can pay either via PayPal or with a credit card. All books will be signed by the author. If you would like an inscription as well, please contact us with the name of the person to whom you would like your book inscribed, and specific wording, if you have any.
The Paypal form is designed for purchasing one copy of the book. If you wish to purchase multiple autographed copies, please place your order one copy at a time or contact us directly. Thank you!
Purchase Autographed Books from the Author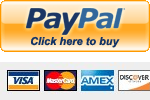 .
Recognizing that most women in the world are living a life where this book would not be applicable and that those of us for whom it is relevant are fortunate, I am donating 10% of all proceeds from my Deep River work to Madre – a human rights organization for women and families around the world.