Abby developed the Deep River Diagram over many years of working with women to help them visualize both the process and the essential tools necessary to open up access to the Deep River realm. People in Abby's groups have used the diagram as a visual reminder that it is possible to slow down and connect with what matters. It's often kept in datebooks, near computers, or on refrigerator doors, bathroom mirrors or dashboards…anywhere a reminder that it's ok to *slow down* would be helpful.
.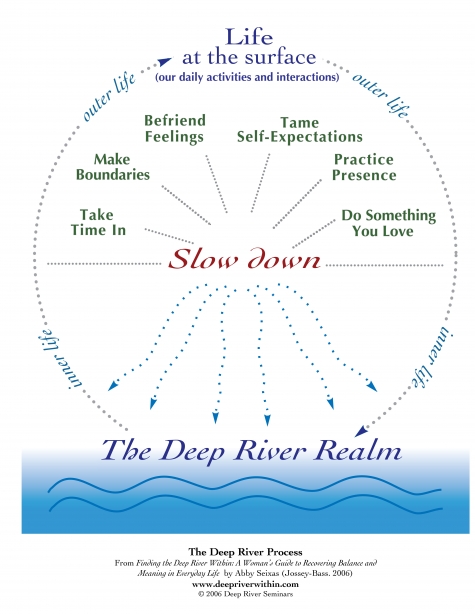 For more about the diagram, see pages 21-28 of Finding the Deep River Within.
To purchase copies of the Diagram postcard, contact Abby.