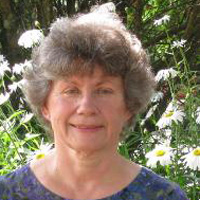 Deep River facilitator Anna Coffman is offering a 7-week Deep River course in Corvallis Oregon starting on March 18th. More info about the course follows here, and you can find out more about the wonderful Anna on the Facilitators' page.
Finding the Deep River Within
Mondays, March 18 – April 29, 2013
7pm – 8:45pm
Unitarian Universalist Fellowship
Corvallis, Oregon
In this class we explore our connection with the "Deep River realm," the soul-nourishing dimension in each of us that flows beneath the busyness of daily life. We experiment with practices from Abby Seixas' book Finding the Deep River Within, that can help us move towards a more balanced and centered way of life. While the book was written based on Abby's work with groups of women, the practices are just as useful for men, and so this class is open to both women and men. The decision about commitment to the full series can be made after the first class. Limited to 12 participants.
For more information or to register, contact Anna Coffman at 978-760-0910 or www.journey-home.net.
Social Share