With Deep River facilitator Leslie Ackles.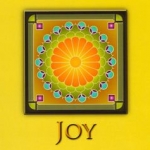 Many of us are living on auto-pilot through our habits and routines and feel stuck and unfulfilled. By becoming aware of how we are living, pausing and the actively choosing how we want to spend our days we can bring Joy back into our lives.  You have the power to make that choice.
Three Mondays, March 24th & 31st and April 7th from 6:30 – 8:30 pm
at Emerson Hospital Integrative Health & Wellness Center, 310 Baker Ave.,Concord, MA. 
For more information, contact Leslie: leslie@oasisconsultant.com

Social Share